If you combine all of Kiera Cass's bookish worlds, what do you get? All the romance your heart could desire, tons of gorgeous glittery gowns we want to try on, political intrigue and twists we can't get over, and a cast of characters we would, quite literally, die for. The Selection is filled with characters we know and love, and The Betrothed duology is no different!
Are you a person who values loyalty above all else? Do you have serious opinions about the kind of castle you're willing to live in? Take this quiz to find out which combination of iconic characters from The Selection and The Betrothed you are!
Which Combination of Characters Are You?
TAKE THIS QUIZ TO FIND OUT!
About The Selection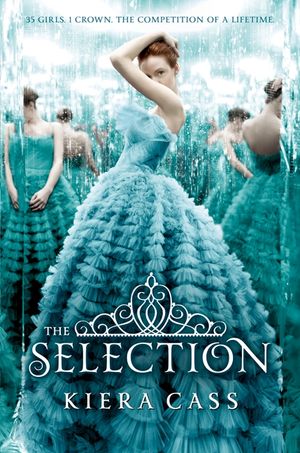 Fall in love—from the very beginning. Discover the first book in the captivating, #1 New York Times bestselling Selection series.
Prepare to be swept into a world of breathless fairy-tale romance, swoonworthy characters, glittering gowns, and fierce intrigue.
For thirty-five girls, the Selection is the chance of a lifetime. The opportunity to escape a rigid caste system, live in a palace, and compete for the heart of gorgeous Prince Maxon. But for America Singer, being Selected is a nightmare. It means turning her back on her secret love with Aspen, who is a caste below her, and competing for a crown she doesn't want.
Then America meets Prince Maxon—and realizes that the life she's always dreamed of may not compare to a future she never imagined.
About The Betrothed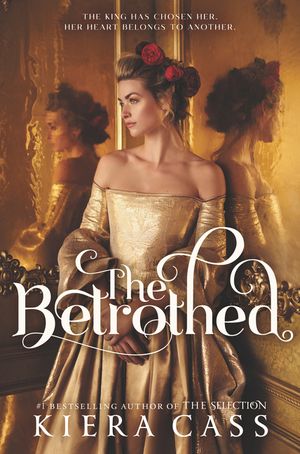 Kiera Cass is back with a glittering royal romance sure to captivate her legion of loyal readers and lovers of courtly intrigue alike.
A would-be queen. A handsome young king. A perfect match…or is it?
When King Jameson declares his love for Lady Hollis Brite, Hollis is shocked—and thrilled. After all, she's grown up at Keresken Castle, vying for the king's attention alongside other daughters of the nobility. Capturing his heart is a dream come true.
But Hollis soon realizes that falling in love with a king and being crowned queen may not be the happily ever after she thought it would be. And when she meets a commoner with the mysterious power to see right into her heart, she finds that the future she really wants is one that she never thought to imagine.