It's the most wonderful time of year…to give the gift of books! If you're searching for gift ideas for friends who love reading just as much as we do, then we have got you covered with all kinds of book recommendations in this gift guide!
Since we book nerds are voracious readers, we want to help you avoid buying a book that your friend may have already read (although it never hurts to have a spare copy of a book you truly love!). We divided this gift guide into new books that came out this year that your friend may not have gotten to yet, but will definitely love if you know they enjoyed reading another classic or buzzy novel!
So whether you're shopping for gifts for your book club or your one bestie who you can always gush about your favorite novels to, check out our list below of book gift ideas for friends that are sure to bring them extra joy this holiday season! We also have guides if you're looking for a gift that sends a message or if you're shopping for the non-reader in your life. And if you're looking a place online to go book shopping, we've also got you covered.
Warning: this gift guide may result in you buying a book for yourself too so you and your friend can read together! 😉
Epic Reads Holiday Gift Guide 2021
GIFTS FOR YOUR BOOK CLUB BESTIE
📚 For the Friend Who Already Read: The A Good Girl's Guide to Murder series by Holly Jackson 📚
1. All These Bodies by Kendare Blake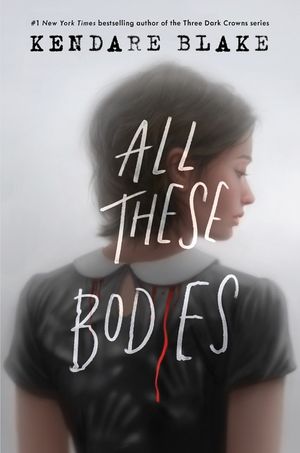 Sixteen bloodless bodies. Two teenagers. One impossible explanation. In this edge-of-your-seat mystery from #1 New York Times bestselling author Kendare Blake, the truth is as hard to believe as it is to find.
Summer 1958. A gruesome killer plagues the Midwest, leaving behind a trail of bodies completely drained of blood.
Michael Jensen, an aspiring journalist whose father happens to be the town sheriff, never imagined that the Bloodless Murders would come to his backyard. Not until the night the Carlson family was found murdered in their home. Marie Catherine Hale, a diminutive fifteen-year-old, was discovered at the scene—covered in blood. She is the sole suspect in custody.
Michael didn't think that he would be part of the investigation, but he is pulled in when Marie decides that he is the only one she will confess to. As Marie recounts her version of the story, it falls to Michael to find the truth: What really happened the night that the Carlsons were killed? And how did one girl wind up in the middle of all these bodies?
2. White Smoke by Tiffany Jackson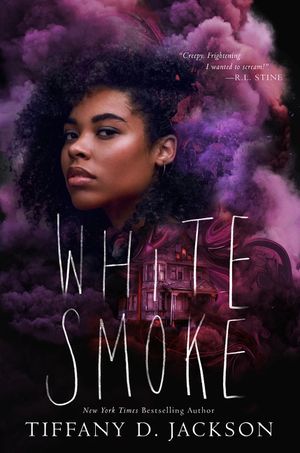 The Haunting of Hill House meets Get Out in this chilling YA psychological thriller and modern take on the classic haunted house story from New York Times bestselling author Tiffany D. Jackson!
Marigold is running from ghosts. The phantoms of her old life keep haunting her, but a move with her newly blended family from their small California beach town to the embattled Midwestern city of Cedarville might be the fresh start she needs. Her mom has accepted a new job with the Sterling Foundation that comes with a free house, one that Mari now has to share with her bratty ten-year-old stepsister, Piper.
The renovated picture-perfect home on Maple Street, sitting between dilapidated houses, surrounded by wary neighbors has its . . . secrets. That's only half the problem: household items vanish, doors open on their own, lights turn off, shadows walk past rooms, voices can be heard in the walls, and there's a foul smell seeping through the vents only Mari seems to notice. Worse: Piper keeps talking about a friend who wants Mari gone.
But "running from ghosts" is just a metaphor, right?
As the house closes in, Mari learns that the danger isn't limited to Maple Street. Cedarville has its secrets, too. And secrets always find their way through the cracks.
3. The Initial Insult by Mindy McGinnis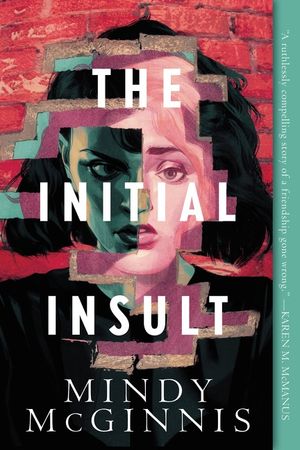 In the first book of a suspenseful YA duology, award-winning author Mindy McGinnis draws inspiration from Edgar Allan Poe and masterfully delivers a dark, propulsive mystery in alternating points of view that unravels a friendship . . . forevermore. Perfect for fans of One of Us Is Lying and Truly Devious!
Tress Montor's family used to mean something—until she didn't have a family anymore. When her parents disappeared seven years ago while driving her best friend home, Tress lost everything. The entire town shuns her now that she lives with her drunken, one-eyed grandfather at what locals refer to as the "White Trash Zoo."
Felicity Turnado has it all: looks, money, and a secret. One misstep could send her tumbling from the top of the social ladder, and she's worked hard to make everyone forget that she was with the Montors the night they disappeared. Felicity has buried what she knows so deeply that she can't even remember what it is . . . only that she can't look at Tress without feeling shame and guilt.
But Tress has a plan. A Halloween costume party at an abandoned house provides the ideal situation for Tress to pry the truth from Felicity—brick by brick—as she slowly seals her former best friend into a coal chute. Tress will have her answers—or settle for revenge.
4. The Box in the Woods by Maureen Johnson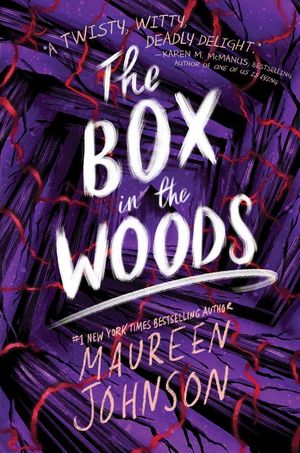 After solving the case of Truly Devious, Stevie Bell investigates her first mystery outside of Ellingham Academy in this spine-chilling and hilarious stand-alone mystery from New York Times bestselling author Maureen Johnson.
Amateur sleuth Stevie Bell needs a good murder. After catching a killer at her high school, she's back at home for a normal (that means boring) summer.
But then she gets a message from the owner of Sunny Pines, formerly known as Camp Wonder Falls—the site of the notorious unsolved case, the Box in the Woods Murders. Back in 1978, four camp counselors were killed in the woods outside of the town of Barlow Corners, their bodies left in a gruesome display. The new owner offers Stevie an invitation: Come to the camp and help him work on a true crime podcast about the case.
Stevie agrees, as long as she can bring along her friends from Ellingham Academy. Nothing sounds better than a summer spent together, investigating old murders.
But something evil still lurks in Barlow Corners. When Stevie opens the lid on this long-dormant case, she gets much more than she bargained for. The Box in the Woods will make room for more victims. This time, Stevie may not make it out alive.
📚 For the Friend Who Already Read: One Last Stop by Casey McQuiston 📚
5. Blackout by Dhonielle Clayton, Tiffany D. Jackson, Nic Stone, Angie Thomas, Ashley Woodfolk, & Nicola Yoon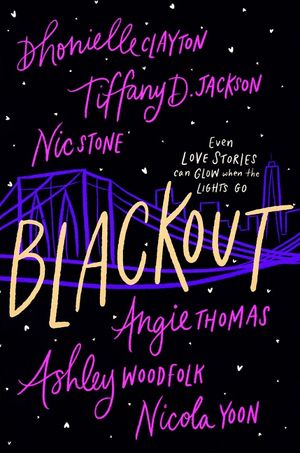 Six critically acclaimed, bestselling, and award-winning authors bring the glowing warmth and electricity of Black teens in love to this charming, hilarious, and heartwarming novel that shines a bright light through the dark.
A summer heatwave blankets New York City in darkness. But as the city is thrown into confusion, a different kind of electricity sparks…
A first meeting.
Long-time friends.
Bitter exes.
And maybe the beginning of something new.
When the lights go out, people reveal hidden truths. Love blossoms, friendship transforms, and new possibilities take flight.
Beloved authors—Dhonielle Clayton, Tiffany D. Jackson, Nic Stone, Angie Thomas, Ashley Woodfolk, and Nicola Yoon—celebrate the beauty of six couples and the unforgettable magic that can be found on a sweltering starry night in the city.
6. Not My Problem by Ciara Smyth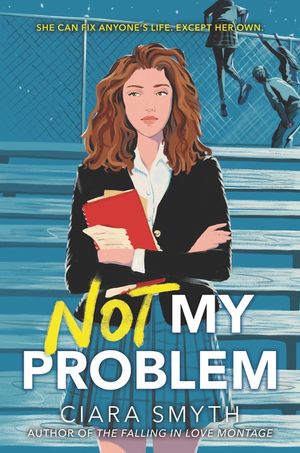 Perfect for fans of Becky Albertalli and Nina LaCour, this queer coming-of-age story from the author of The Falling in Love Montage is wry, multilayered, and unflinchingly honest.
Aideen has plenty of problems she can't solve. But when she stumbles upon overachiever Meabh Kowalska having a full-blown meltdown, she sees one that she can actually fix. Meabh is desperate to escape her crushing pile of extracurriculars. Aideen volunteers to help—by pushing her down the stairs.
Problem? Solved. Meabh's sprained ankle is the perfect excuse to ditch her overwhelming schedule. But when one of their classmates learns about their little scheme, more "clients" start asking for Aideen's "help"—kicking off a semester of traded favors, ill-advised hijinks, and even an unexpected chance at love.
Fixing other people's problems won't fix her own. But it might be the push Aideen needs to start.
7. Jay's Gay Agenda by Jason June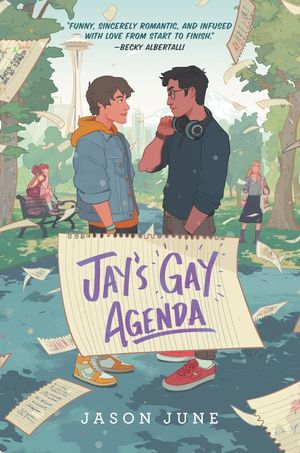 From debut novelist Jason June comes a moving and hilarious sex-positive teen rom-com about the complexities of first loves, first hookups, and first heartbreaks—and how to stay true to yourself while embracing what you never saw coming, that's perfect for fans of Sandhya Menon and Becky Albertalli. 
There's one thing Jay Collier knows for sure—he's a statistical anomaly as the only out gay kid in his small rural Washington town. While all his friends can't stop talking about their heterosexual hookups and relationships, Jay can only dream of his own firsts, compiling a romance to-do list of all the things he hopes to one day experience—his Gay Agenda.
Then, against all odds, Jay's family moves to Seattle and he starts his senior year at a new high school with a thriving LGBTQIA+ community. For the first time ever, Jay feels like he's found where he truly belongs. But as Jay begins crossing items off his list, he'll soon be torn between his heart and his hormones, his old friends and his new ones . . . because after all, life and love don't always go according to plan.
8. Here's To Us by Becky Albertalli & Adam Silvera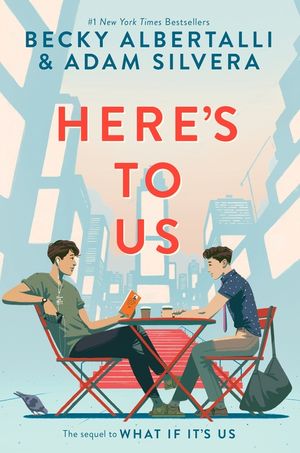 Becky Albertalli and Adam Silvera reunite to continue the story of Arthur and Ben, the boys readers first fell for in the New York Times bestselling rom-com What If It's Us.
Ben survived freshman year of college, but he's feeling more stuck than ever. His classes are a slog, his part-time job working with his father is even worse, and his best friend Dylan's been acting weird for weeks. Ben's only real bright spot is his writing partner Mario, who's been giving him a lot of Spanish lessons and even more kisses. Mario's big Hollywood dreams make Ben start to dream bigger—and the choices he makes now could be the key to reshaping his future. So why can't he stop thinking about a certain boy from his past?
Arthur is back in New York City for the first time in two years, ready to take the theater world by a storm as the world's best . . . intern to the assistant of an off-off-Broadway director. Of course, it sucks to be spending the summer apart from his sweet, reliable boyfriend, Mikey, but he knows their relationship is strong enough to weather the distance. Which is why it's no big deal when his ex-boyfriend Ben stumbles back into the picture. And it's definitely fine that Ben's blissfully happy with some mystery boy. First loves are special, but it's way too late for what-ifs. Right?
Even as the boys try to shake off the past, they keep running into each other in the present. Is this the universe trying to tell them there's a do-over in their future?
📚 Gift Ideas For the Friend Who Already Read: The Hate U Give by Angie Thomas 📚
9. Concrete Rose by Angie Thomas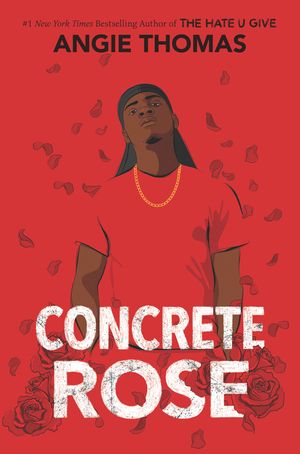 International phenomenon Angie Thomas revisits Garden Heights seventeen years before the events of The Hate U Give in this searing and poignant exploration of Black boyhood and manhood.
If there's one thing seventeen-year-old Maverick Carter knows, it's that a real man takes care of his family. As the son of a former gang legend, Mav does that the only way he knows how: dealing for the King Lords. With this money he can help his mom, who works two jobs while his dad's in prison.
Life's not perfect, but with a fly girlfriend and a cousin who always has his back, Mav's got everything under control.
Until, that is, Maverick finds out he's a father.
Suddenly he has a baby, Seven, who depends on him for everything. But it's not so easy to sling dope, finish school, and raise a child. So when he's offered the chance to go straight, he takes it. In a world where he's expected to amount to nothing, maybe Mav can prove he's different.
When King Lord blood runs through your veins, though, you can't just walk away. Loyalty, revenge, and responsibility threaten to tear Mav apart, especially after the brutal murder of a loved one. He'll have to figure out for himself what it really means to be a man.
10. The Upper World by Femi Fadugba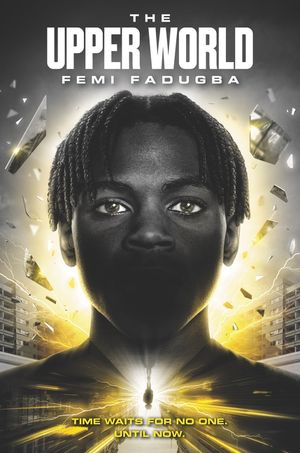 If you had the chance to change your future, would you take it?
Perfect for fans of Neal Shusterman and Jason Reynolds, this powerhouse, mind-bending YA debut follows two teens, a generation apart, whose fates collide across time—and outside of it.
Today
During arguably the worst week of Esso's life, an accident knocks him into an incredible world—a place beyond space or time, where he can see glimpses of the past and future. But if what he sees there is true, he might not have much longer to live, unless he can use his new gift to change the course of history.
Tomorrow
Rhia's past is filled with questions, none of which she expects a new physics tutor to answer. But Dr. Esso's not here to help Rhia. He's here because he needs her help—to unravel a tragedy that happened fifteen years ago. One that holds the key not only to Rhia's past, but to a future worth fighting for.
Soon to be a major Netflix movie starring Oscar-nominated Daniel Kaluuya! (Get Out, Black Panther, Judas and the Black Messiah)
11. When You Look Like Us by Pamela N. Harris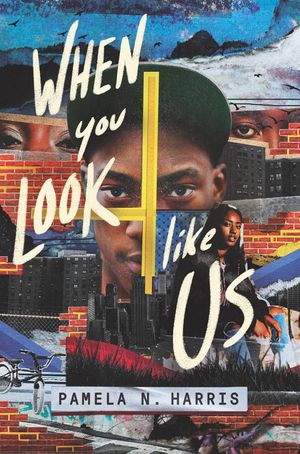 A timely, gripping teen novel about a boy who must take up the search for his sister when she goes missing from a neighborhood where black girls' disappearances are too often overlooked, from debut author Pamela Harris. Perfect for fans of Jason Reynolds and Tiffany D. Jackson.
When you look like us—brown skin, brown eyes, black braids or fades—everyone else thinks you're trouble. No one even blinks twice over a missing black girl from public housing because she must've brought whatever happened to her upon herself. I, Jay Murphy, can admit that, for a minute, I thought my sister Nicole just got caught up with her boyfriend—a drug dealer—and his friends. But she's been gone too long. Nic, where are you?
If I hadn't hung up on her that night, she would be at our house, spending time with Grandma.
If I was a better brother, she'd be finishing senior year instead of being another name on a missing persons list.
It's time to step up, to do what the Newport News police department won't.
Bring her home.
12. Black Birds in the Sky by Brandy Colbert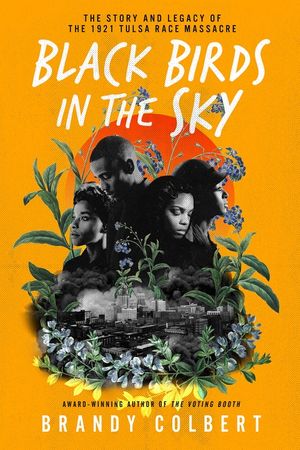 A searing new work of nonfiction from award-winning author Brandy Colbert about the history and legacy of one of the most deadly and destructive acts of racial violence in American history: the Tulsa Race Massacre.
In the early morning of June 1, 1921, a white mob marched across the train tracks in Tulsa, Oklahoma, and into its predominantly Black Greenwood District—a thriving, affluent neighborhood known as America's Black Wall Street. They brought with them firearms, gasoline, and explosives.
In a few short hours, they'd razed thirty-five square blocks to the ground, leaving hundreds dead. The Tulsa Race Massacre is one of the most devastating acts of racial violence in US history. But how did it come to pass? What exactly happened? And why are the events unknown to so many of us today?
These are the questions that award-winning author Brandy Colbert seeks to answer in this unflinching nonfiction account of the Tulsa Race Massacre. In examining the tension that was brought to a boil by many factors—white resentment of Black economic and political advancement, the resurgence of white supremacist groups, the tone and perspective of the media, and more—a portrait is drawn of an event singular in its devastation, but not in its kind. It is part of a legacy of white violence that can be traced from our country's earliest days through Reconstruction, the Civil Rights movement in the mid–twentieth century, and the fight for justice and accountability Black Americans still face today.
The Tulsa Race Massacre has long failed to fit into the story Americans like to tell themselves about the history of their country. This book, ambitious and intimate in turn, explores the ways in which the story of the Tulsa Race Massacre is the story of America—and by showing us who we are, points to a way forward.
📚 Gift Ideas For the Friend Who Already Read: The Red Queen series by Victoria Aveyard 📚
13. Realm Breaker by Victoria Aveyard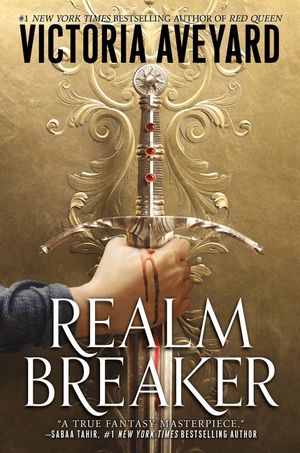 Instant #1 New York Times Bestseller! 
Irresistibly action-packed and full of lethal surprises, this stunning new fantasy series from Victoria Aveyard, #1 New York Times bestselling author of the Red Queen series, begins where hope is lost and asks: When the heroes have fallen, who will take up the sword?
A strange darkness grows in Allward.
Even Corayne an-Amarat can feel it, tucked away in her small town at the edge of the sea.
She soon discovers the truth: She is the last of an ancient lineage—and the last hope to save the world from destruction. But she won't be alone. Even as darkness falls, she is joined by a band of unlikely companions:
A squire, forced to choose between home and honor.
An immortal, avenging a broken promise.
An assassin, exiled and bloodthirsty.
An ancient sorceress, whose riddles hide an eerie foresight.
A forger with a secret past.
A bounty hunter with a score to settle.
Together they stand against a vicious opponent, invincible and determined to burn all kingdoms to ash, and an army unlike anything the realm has ever witnessed.
14. Occulta by Maya Motayne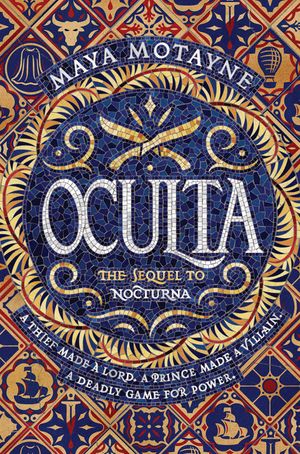 The exhilarating sequel to the #1 Sunday Times and Los Angeles Times bestseller Nocturna, about a face-changing thief and a risk-taking prince who must reunite when a deadly enemy threatens their kingdom's chance at establishing a global peace. An epic fantasy perfect for fans of Tomi Adeyemi, Sabaa Tahir, and Stephanie Garber.
After joining forces to save Castallan from an ancient magical evil, Alfie and Finn haven't seen each other in months. Alfie is finally stepping up to his role as heir and preparing for an International Peace Summit, while Finn is traveling and reveling in her newfound freedom from Ignacio.
That is, until she's unexpectedly installed as the new leader of one of Castallan's powerful crime syndicates.
Just when Finn finds herself back in San Cristobal, Alfie's plans are also derailed. The mysterious organization responsible for his brother's murder has resurfaced—and their newest target is the summit. And when these events converge, Finn and Alfie are once again forced to work together to follow the assassins' trail and preserve Castallan's hopes for peace with Englass.
But will they be able to stop these sinister foes before a new war threatens their kingdom?
15. Witches Steeped in Gold by Ciannon Smart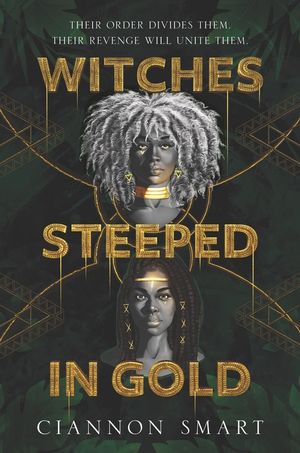 This Jamaican-inspired fantasy debut about two enemy witches who must enter into a deadly alliance to take down a common enemy has the twisted cat-and-mouse of Killing Eve with the richly imagined fantasy world of Furyborn and Ember in the Ashes.
Divided by their order. United by their vengeance.
Iraya has spent her life in a cell, but every day brings her closer to freedom—and vengeance.
Jazmyne is the Queen's daughter, but unlike her sister before her, she has no intention of dying to strengthen her mother's power.
Sworn enemies, these two witches enter a precarious alliance to take down a mutual threat. But power is intoxicating, revenge is a bloody pursuit, and nothing is certain—except the lengths they will go to win this game.
"A thundering waterfall of magic, vengeance and intrigue." —Samantha Shannon, New York Times & Sunday Times bestselling author of The Priory of the Orange Tree and The Bone Season.
16. A Psalm of Storms and Silence by Roseanne A. Brown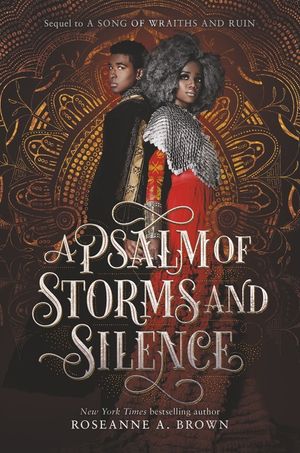 The highly anticipated second—and final—book in the immersive fantasy duology inspired by West African folklore that began with the New York Times bestselling A Song of Wraiths and Ruin, from author Roseanne A. Brown. Perfect for fans of Tomi Adeyemi, Renée Ahdieh, and Sabaa Tahir.
Karina lost everything after a violent coup left her without her kingdom or her throne. Now the most wanted person in Sonande, her only hope of reclaiming what is rightfully hers lies in a divine power hidden in the long-lost city of her ancestors.
Meanwhile, the resurrection of Karina's sister has spiraled the world into chaos, with disaster after disaster threatening the hard-won peace Malik has found as Farid's apprentice. When they discover that Karina herself is the key to restoring balance, Malik must use his magic to lure her back to their side. But how do you regain the trust of someone you once tried to kill?
As the fabric holding Sonande together begins to tear, Malik and Karina once again find themselves torn between their duties and their desires. And when the fate of everything hangs on a single, horrifying choice, they each must decide what they value most—a power that could transform the world, or a love that could transform their lives.
📚 Gift Ideas For the Friend Who Already Read: The Selection series by Kiera Cass 📚
17. The Betrothed by Kiera Cass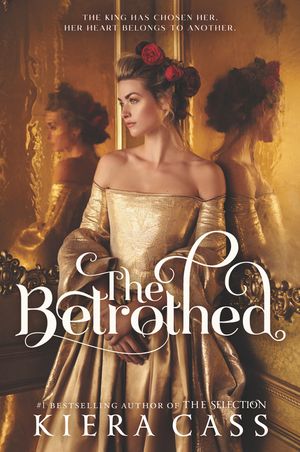 The instant #1 New York Times bestseller from the bestselling author of the Selection series!
Kiera Cass is back with a glittering royal romance sure to captivate her legion of loyal readers and lovers of courtly intrigue alike.
A would-be queen. A handsome young king. A perfect match…or is it?
When King Jameson declares his love for Lady Hollis Brite, Hollis is shocked—and thrilled. After all, she's grown up at Keresken Castle, vying for the king's attention alongside other daughters of the nobility. Capturing his heart is a dream come true.
But Hollis soon realizes that falling in love with a king and being crowned queen may not be the happily ever after she thought it would be. And when she meets a commoner with the mysterious power to see right into her heart, she finds that the future she really wants is one that she never thought to imagine.
18. The Betrayed by Kiera Cass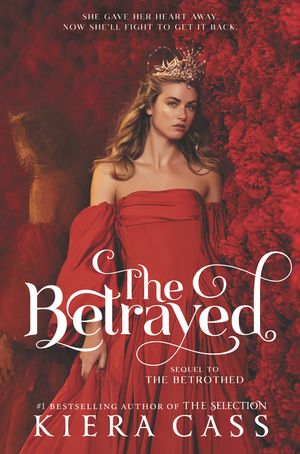 Kiera Cass brings another sparkling romance to a stunning conclusion in this sequel to the instant #1 New York Times bestseller The Betrothed.
Can you follow your heart when it's already broken?
After fleeing Coroa and leaving the memory of her beloved Silas behind, Hollis is unsteadily adjusting to life in Isolte. The Eastoffe family's affection is a balm on her weary spirit, though Etan, a surly cousin with a deep distaste for Coroans, threatens to upset the uneasy peace she's found.
While tensions at home ratchet up, disquiet in the kingdom of Isolte is reaching a fever pitch. The Eastoffes may have the power to unseat a tyrannical king—but only with Hollis's help.
Can a girl who's lost it all put the fate of her adopted homeland over the secret longings of her heart?
19. Divergent Anniversary 4-Book Box Set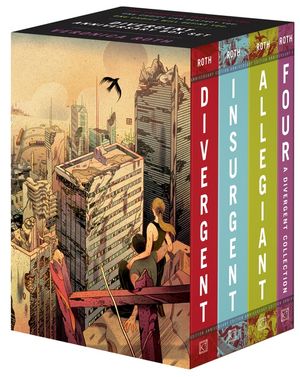 Celebrate the tenth anniversary of the publication of Divergent with a special edition four-book boxed set of the #1 New York Times bestselling series that captured the hearts of millions of readers and inspired a series of major motion pictures starring Shailene Woodley. Each book in the set includes exclusive content from Veronica Roth and beautiful reimagined cover art from award-winning illustrator Victo Ngai.
Beatrice Prior's society is divided into five factions—Candor (the honest), Abnegation (the selfless), Dauntless (the brave), Amity (the peaceful), and Erudite (the intelligent). Beatrice must choose between staying with her Abnegation family and transferring factions. Her choice could transform her. Her choice could destroy her. Her choice will define her.
Containing anniversary editions of Divergent, Insurgent, Allegiant, and Four, all featuring gorgeous panoramic cover art by Victo Ngai and extra content from Veronica Roth. A beautiful gift set for collectors and fans new and old.
📚 Gift Ideas For the Friend Who Already Read: They Both Die at the End by Adam Silvera 📚
20. The Darkness Outside Us by Eliot Schrefer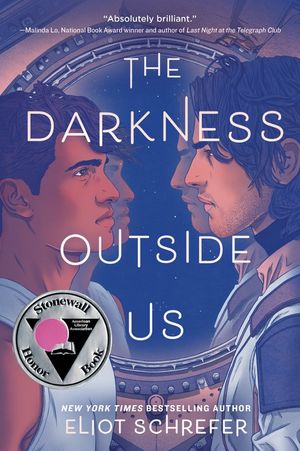 They Both Die at the End meets The Loneliest Girl in the Universe in this mind-bending sci-fi mystery and tender love story about two boys aboard a spaceship sent on a rescue mission, from two-time National Book Award finalist Eliot Schrefer.
Two boys, alone in space. Sworn enemies sent on the same rescue mission.
Ambrose wakes up on the Coordinated Endeavor with no memory of a launch. There's more that doesn't add up: evidence indicates strangers have been on board, the ship's operating system is voiced by his mother, and his handsome, brooding shipmate has barricaded himself away. But nothing will stop Ambrose from making his mission succeed—not when he's rescuing his own sister.
In order to survive the ship's secrets, Ambrose and Kodiak will need to work together and learn to trust each other . . . especially once they discover what they are truly up against. Love might be the only way to survive.
21. Game Changer by Neal Shusterman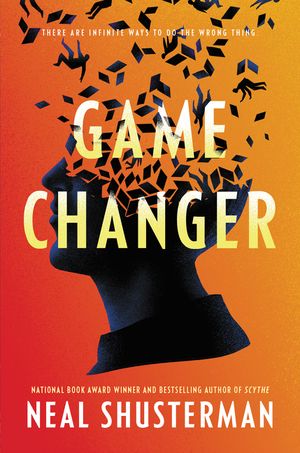 All it takes is one hit on the football field, and suddenly Ash's life doesn't look quite the way he remembers it.
Impossible though it seems, he's been hit into another dimension—and keeps on bouncing through worlds that are almost-but-not-really his own.
The changes start small, but they quickly spiral out of control as Ash slides into universes where he has everything he's ever wanted, universes where society is stuck in the past…universes where he finds himself looking at life through entirely different eyes.
And if he isn't careful, the world he's learning to see more clearly could blink out of existence…
This high-concept novel from the National Book Award-winning and New York Times-bestselling author of the Arc of a Scythe series tackles the most urgent themes of our time, making this a must-buy for readers who are starting to ask big questions about their own role in the universe.
📚 Gift Ideas For the Friend Who Already Read: The Shadow & Bone series by Leigh Bardugo 📚
22. Gods & Monsters by Shelby Mahurin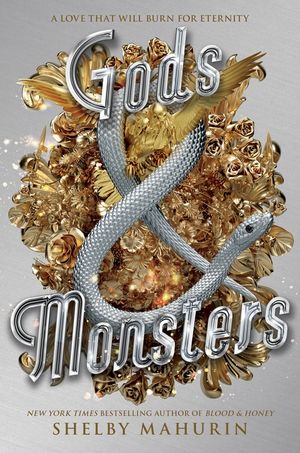 Evil always seeks a foothold. We must not give it one.
The electrifying conclusion to the New York Times and Indiebound bestselling Serpent & Dove trilogy is perfect for fans of Sarah J. Maas and Kendare Blake.
Lou has spent her whole life running. Now, after a crushing blow from Morgane, the time has come to go home—and claim what is rightfully hers.
But this is no longer the Lou her friends knew. No longer the Lou who captured a chasseur's heart. A darkness has settled over her, and this time it will take more than love to drive it out.
From Serpent & Dove to Blood & Honey and concluding with Gods & Monsters, Shelby Mahurin's stunning fantasy trilogy delivers thrills and romance.
23. Dark Rise by C.S. Pacat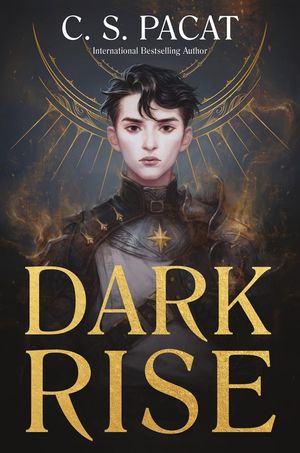 * Instant New York Times Bestseller * Indie Bestseller *
In this stunning new fantasy novel from international bestselling author C. S. Pacat, heroes and villains of a long-forgotten war are reborn and begin to draw new battle lines. This epic fantasy with high-stakes romance will sit perfectly on shelves next to beloved fantasy novels like the Infernal Devices series, the Shadow and Bone trilogy, and the Red Queen series.
Sixteen-year-old dock boy Will is on the run, pursued by the men who killed his mother. Then an old servant tells him of his destiny to fight beside the Stewards, who have sworn to protect humanity if the Dark King ever returns. Will is thrust into a world of magic, where he starts training for a vital role in the oncoming battle against the Dark.
As London is threatened and old enmities are awakened, Will must stand with the last heroes of the Light to prevent the fate that destroyed their world from returning to destroy his own.
Like V.E. Schwab's A Darker Shade of Magic and Shelby Mahurin's Serpent & Dove, Dark Rise is more than just high intrigue fantasy—it's fast-paced, action-packed, and completely surprising. Readers will love exploring the rich setting of nineteenth-century London. This thrilling story of friendship, deception, loyalty, and betrayal is sure to find a passionate audience of readers.
24. The Old Kingdom Three-Book Box Set by Garth Nix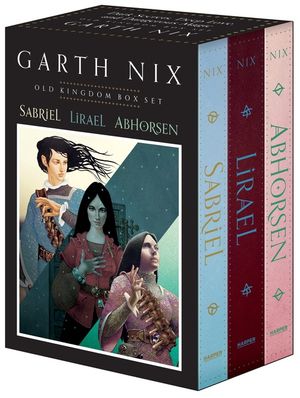 Just in time for the 25th anniversary of Sabriel, this three-book box set features the original art from the classic must-read fantasy trilogy, a perfect gift for fans of Garth Nix and the teen fantasy genre.
Return to the Old Kingdom and experience one of the first feminist teen fantasies. With paperback editions of Sabriel, Lirael, and Abhorsen—all with the cover artwork by Leo and Diane Dillon—it's a perfect gift for fantasy fans.
In a land where magic rules, the clash between the living and the dead will be forever changed by dark secrets, deep love, and dangerous magic.
25. Terciel & Elinor by Garth Nix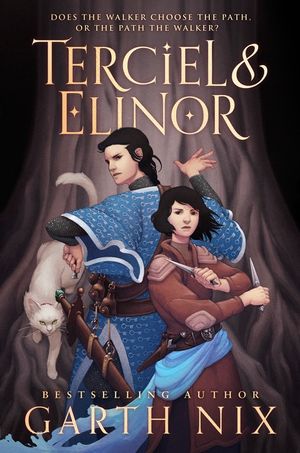 Bestselling novelist Garth Nix returns to the Old Kingdom for the never-before-told love story of Sabriel's parents, Terciel and Elinor, and the charter magic that brought them together—and threatened to tear them apart. A long-awaited prequel to a classic fantasy series.
In the Old Kingdom, a land of ancient and often terrible magics, eighteen year-old orphan Terciel learns the art of necromancy from his great-aunt Tizanael. But not to raise the Dead, rather to lay them to rest. He is the Abhorsen-in-Waiting, and Tizanael is the Abhorsen, the latest in a long line of people whose task it is to make sure the Dead do not return to Life.
Across the Wall in Ancelstierre, a steam-age country where magic usually does not work, nineteen year-old Elinor lives a secluded life. Her only friends an old governess and an even older groom who was once a famous circus performer. Her mother is a tyrant, who is feared by all despite her sickness and impending death . . . but perhaps there is even more to fear from that.
Elinor does not know she is deeply connected to the Old Kingdom, nor that magic can sometimes come across the Wall, until a plot by an ancient enemy of the Abhorsens brings Terciel and Tizanael to Ancelstierre. In a single day of fire and death and loss, Elinor finds herself set on a path which will take her into the Old Kingdom, into Terciel's life, and will embroil her in the struggle of the Abhorsens against the Dead who will not stay dead.
"One of the greatest living fantasy writers. I will never get enough of the Old Kingdom." —Sarah J. Maas, #1 New York Times bestselling author
26. Infinity Reaper by Adam Silvera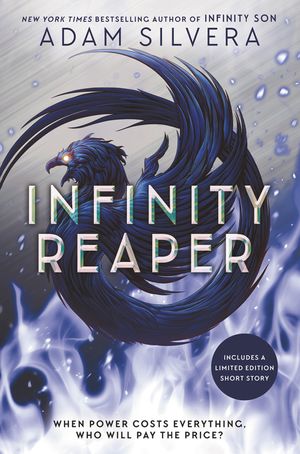 In this gripping sequel to the New York Times bestselling Infinity Son, Adam Silvera brings a diverse cast of heroes and villains to life in an alternate New York where some people are born with powers, while others steal them from the blood of endangered magical creatures. 
Emil and Brighton defied the odds. They beat the Blood Casters and escaped with their lives—or so they thought. When Brighton drank the Reaper's Blood, he believed it would make him invincible, but instead the potion is killing him.
In Emil's race to find an antidote that will not only save his brother but also rid him of his own unwanted phoenix powers, he will have to dig deep into the very past lives he's trying to outrun. Though he needs the help of the Spell Walkers now more than ever, their ranks are fracturing, with Maribelle's thirst for revenge sending her down a dangerous path.
Meanwhile, Ness is being abused by Senator Iron for political gain, his rare shifting ability making him a dangerous weapon. As much as Ness longs to send Emil a signal, he knows the best way to keep Emil safe from his corrupt father is to keep him at a distance.
The battle for peace is playing out like an intricate game of chess, and as the pieces on the board move into place, Emil starts to realize that he may have been competing against the wrong enemy all along.