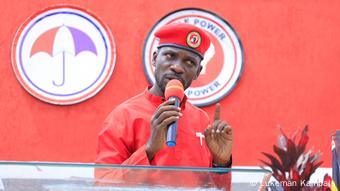 Bobi Wine aka Robert Seentamu Kyagulanyi
Bobi Wine is without doubt one of the hottest musicians in East Africa, and his songs don't mince phrases in terms of expressing his grievances in his native nation Uganda. Most lately, he gained worldwide fame when he ran for president in 2021 in opposition to long-term ruler Yoweri Museveni. He traveled to Bonn for Deutsche Welle's World Media Discussion board to take part in a panel hosted by Arts.21: Creatives from Africa: Ought to I keep or ought to I am going?
Author Stella Gaitano
Along with host Karin Helmstaedt, Bobi Wine discusses with author Stella Gaitano (South Sudan), filmmaker Ike Nnaebue (Nigeria), photographer Angèle Etoundi Essamba (Cameroon/Netherlands), and photographer and curator Akinbode Akinbiyi (UK/Nigeria/Germany. How can African artists contribute to the development of their dwelling nations?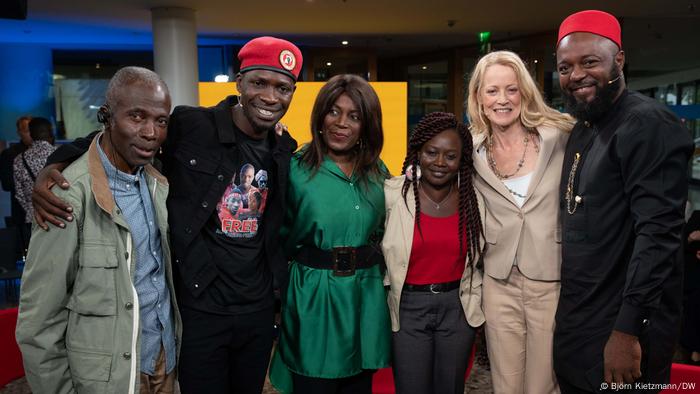 from left: Akinbode Akinbiyi, Bobi Wine, Angèle Etoundi Essamba, Stella Gaitano, Karin Helmstaedt, Ike Nnaebue